This DIY floral heart, featured on
100 Layer Cake
, is gorgeous and fun. The best part is, it's totally easy to make! Perfect for weddings, parties, and even home decor, this floral heart should be on your diy list. Find the original post, and "how-to, from 100 Layer Cake,
here
.
DIY Floral Heart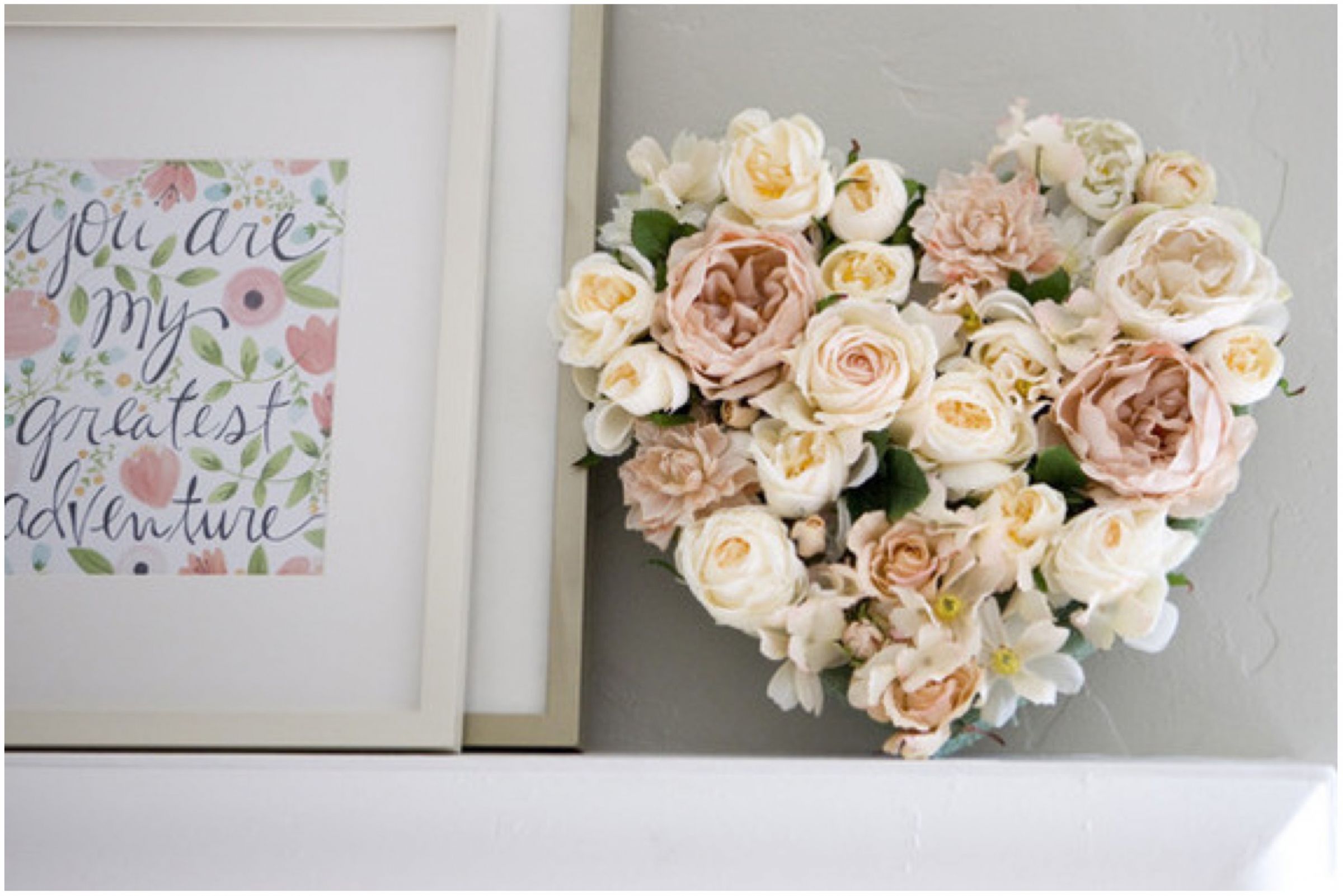 Supplies
• Faux flowers • Strong foam (You can find the foam at any craft store or floral supply store. Make sure it is at least 1" thick. Between 1-2 inches works best.) • Sharp serrated knife (A drywall knife works great.) • A cutout of your number, shape, or letter • Tape • Sharpie • 5" of wire and ribbon to hang the finished piece (optional)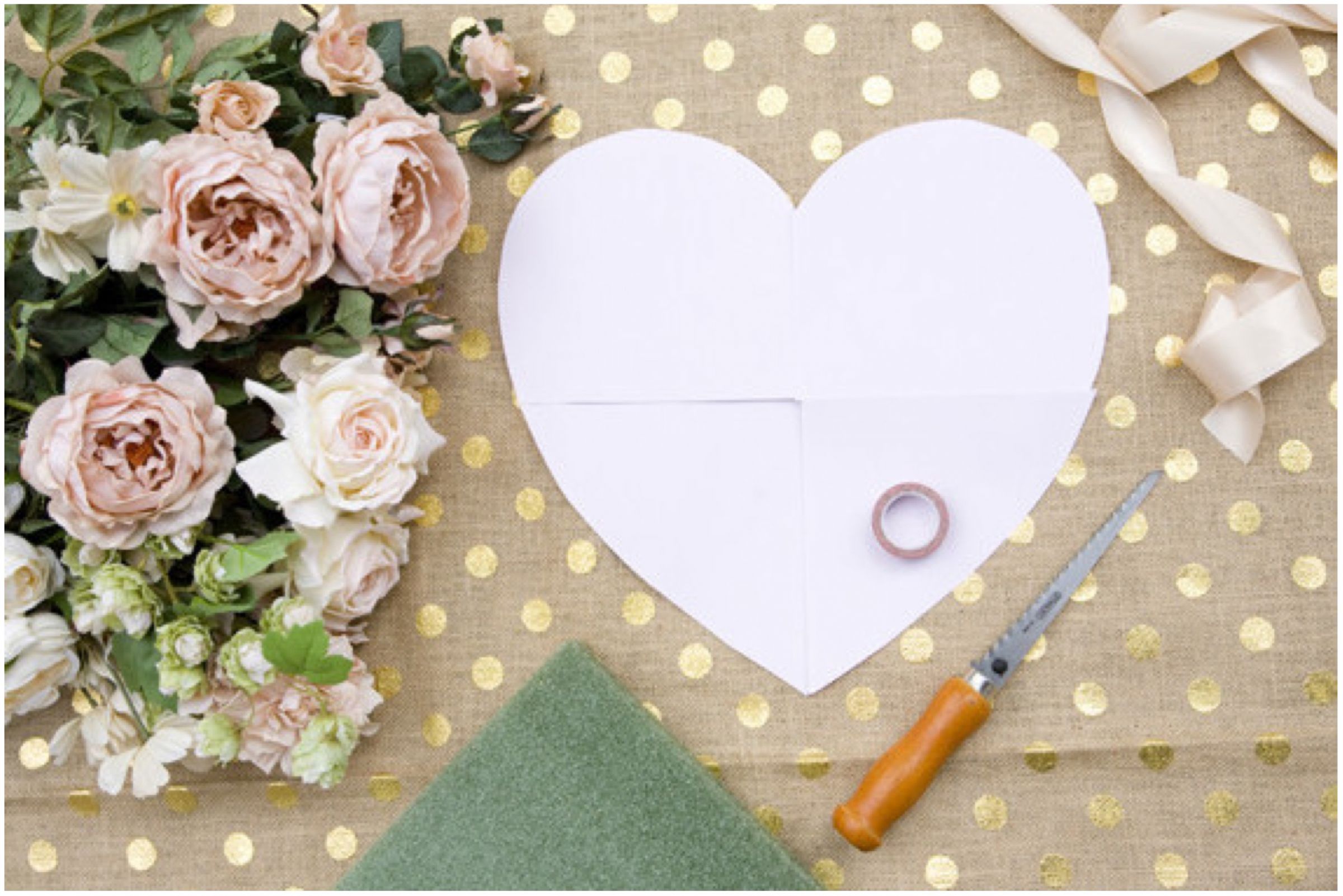 Steps
1. Tape your shape onto the foam. 2. With a sharpie, trace the outline of your shape. 3. Begin cutting. 4. Cut florals so that you have about 1" of stem. 5. Insert stems into foam. 6. Mix up the shapes, textures, size and colors of the flowers, while keeping within the same tone or color family.
Photography:
100 Layer Cake