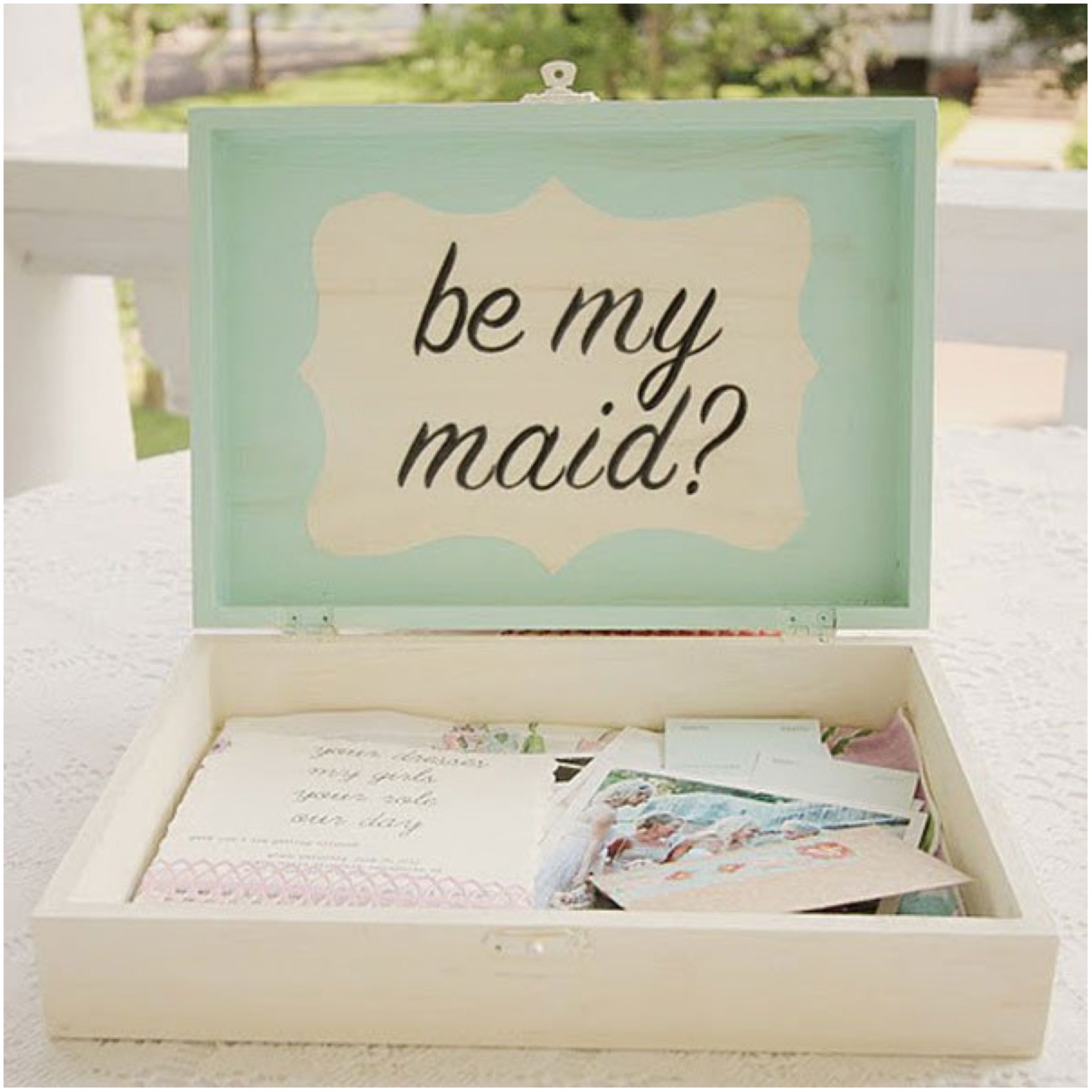 This adorable DIY "Be My Bridesmaid?" box, by
Rinse.Repeat
, featured on bridalguide.com, is a great idea! Have a bridesmaid who lives across the country? Send her this DIY box to let her know how grateful you are for her. Super easy, super cute, and your bridesmaids will LOVE it! Check out more
here
.
Materials
-Wooden craft boxes (Bethany used unfinished cigar boxes from Jo-Ann Fabrics & Crafts for about $8 a pop) -Ivory and seafoam paint, or two other colors of your choosing -Calligraphic adhesive letters -Satin varnish
Optional
-Handkerchiefs -Scalloped A6 postcards or regular notecards -Inspirational wedding photos -Paint chips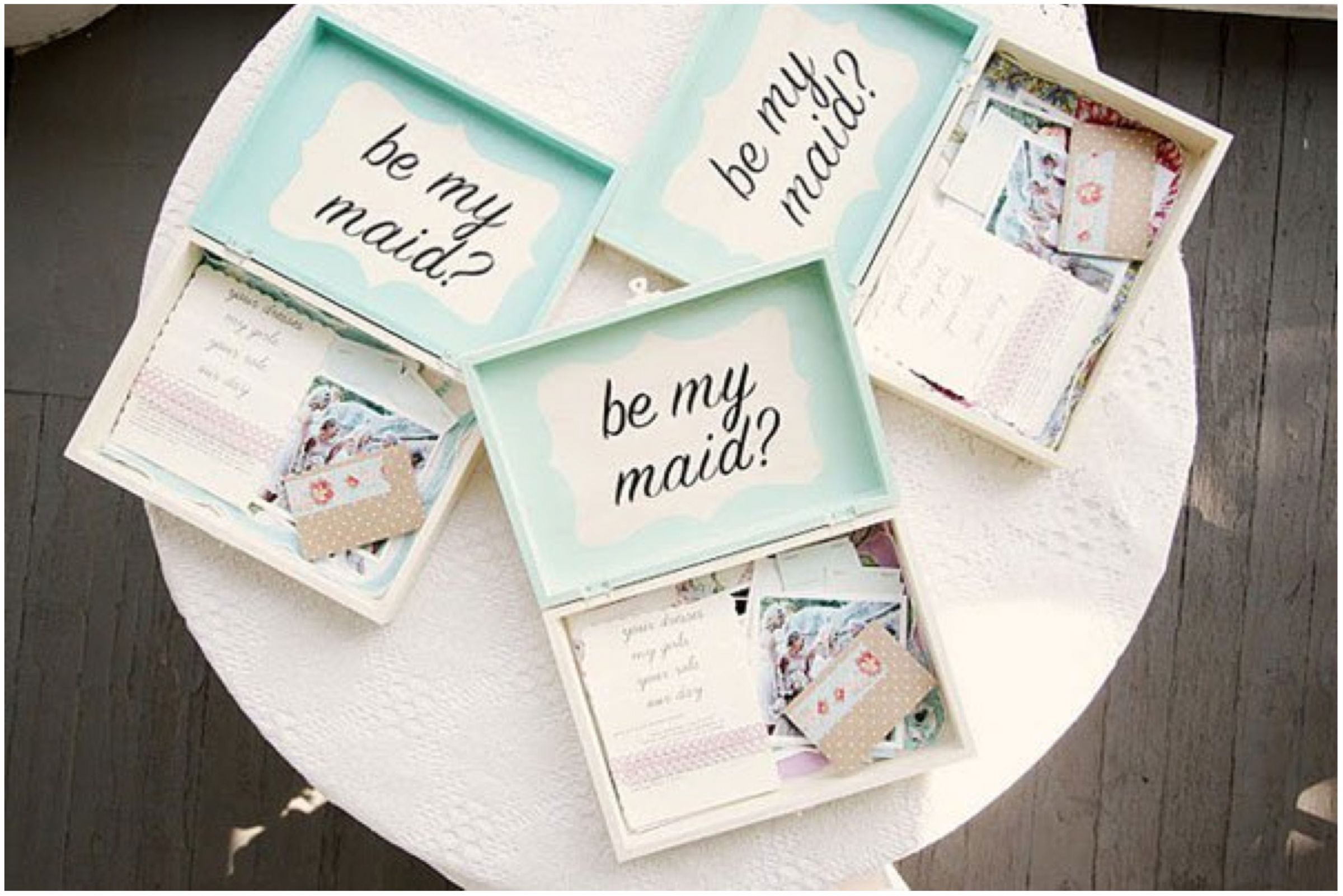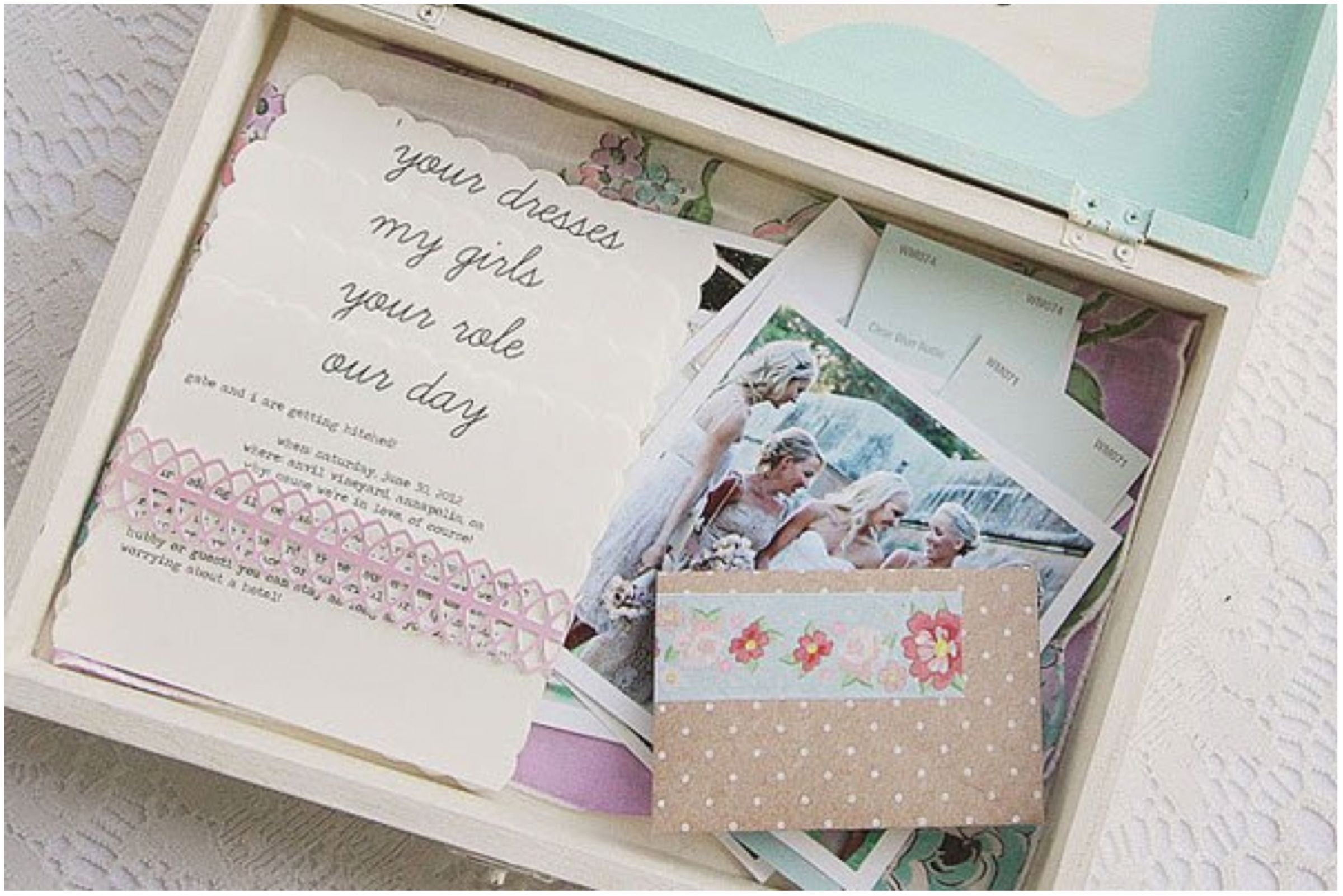 Instructions:
1. Paint the exterior of the boxes with two to three coats of the ivory paint, to cover up the natural wood aura. Paint one layer on the interior as well. 2. Once the paint is dry, use a pencil to draw the bracket shape. (If you're hesitant to freehand it, search for a free tracing template online.) 3. Paint around the bracket shape with one coat of the seafoam color. 4. Affix the adhesive letters spelling out, "be my maid?" 5. Apply two coats of satin varnish to the box, even over the letters. This will give the box a nice sheen and prevent splinters. 6. Optional: Line the bottom of the box with handkerchiefs, paint chips (of your wedding or bridesmaid dress colors), inspirational photos, and thoughtful notes.