The most elegant and romantic creekside wedding at The Grove on Brushy Creek! Karla McNeill Events designed such a jaw-dropping wedding day for Courtney and Charlie. Woods Flowers made this day absolutely magical with their stunning arrangements which included amazing greenery hanging from the exposed beams of this gorgeous venue. Enjoy each detail below!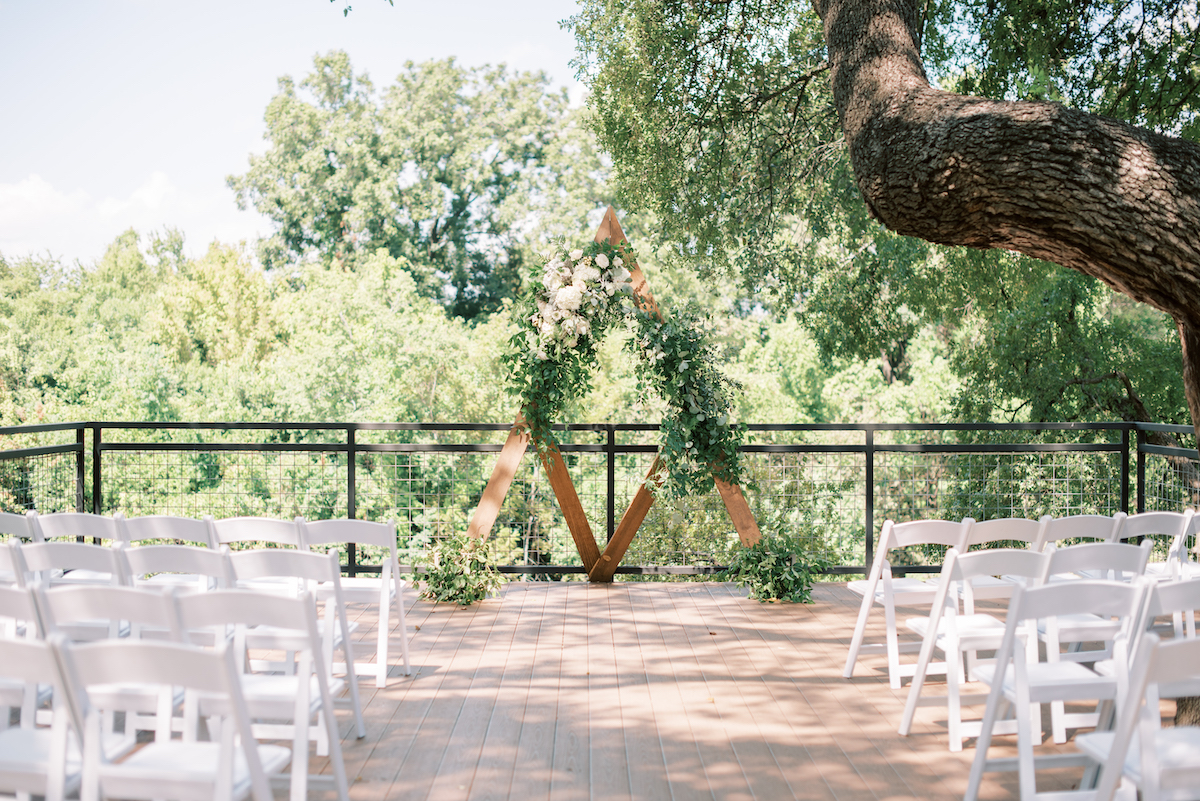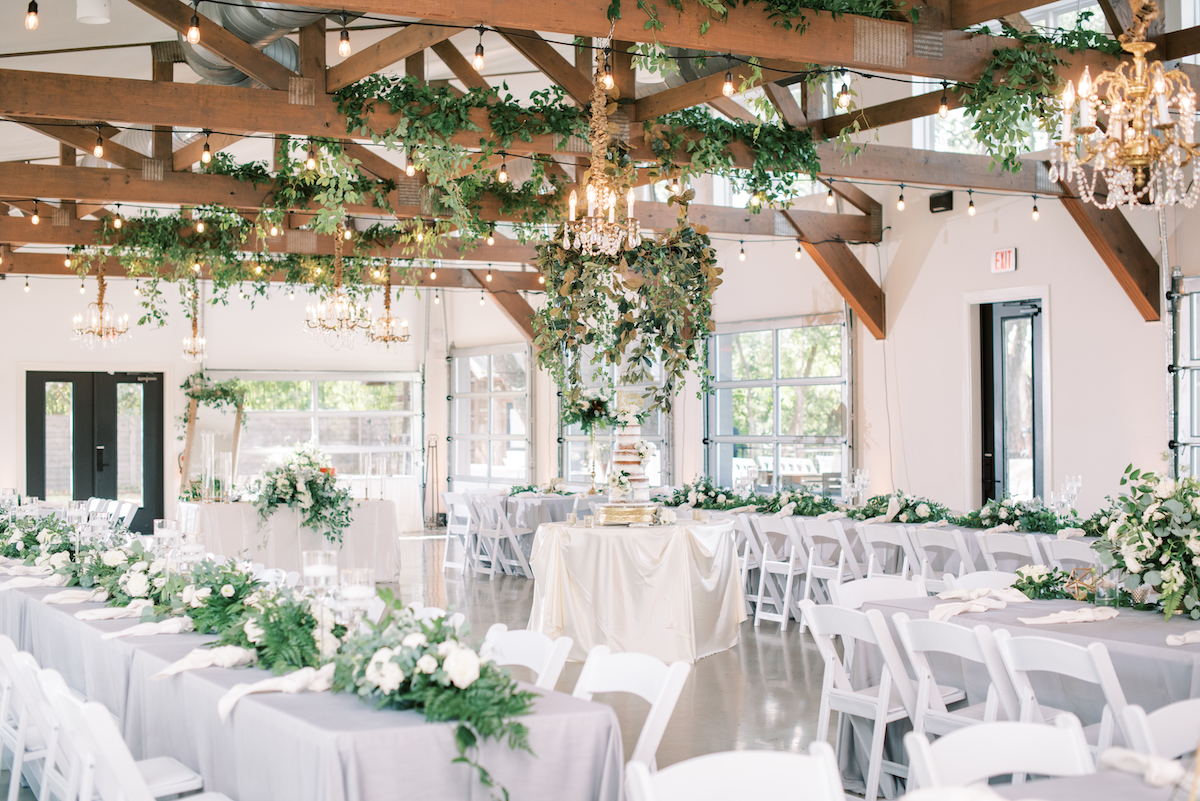 "Karla McNeill is an angel on earth! She took all of the stress out of wedding planning, so I was able to just sit back and really enjoy the experience. She turned our big day into a Pinterest dream, literally! Everything I knew I wanted and more, from gorgeous greenery to stunning decor to flawless vendor recommendations, she went above and beyond. I am usually laid back when it comes to making decisions and Karla was there every step of the way offering advice and ideas for things, I didn't even know I wanted. I mean those antique gold chandeliers, come on! I knew I could trust her completely with all of the details, big and small. In one of our meetings, I had to tell her I hadn't picked a cake or photographer yet and in minutes she was on her phone, and I had a scheduled cake tasting and a gorgeous photographer. She makes you feel like her main priority, and you know she is absolutely going to take care of you. Her design was more than I could have ever imagined for our big day. Not to mention, she is an absolute blast to be around. Such an incredible soul with the added bonus of being incredible at her job. I can't recommend her enough! You definitely want Karla McNeill Events designing your wedding!"
-Courtney
"The moment I walked into The Grove on Brushy Creek I knew it was the perfect place for our wedding. I had looked at several other venues that were beautiful but just didn't feel like the right fit. I could imagine flowing greenery falling from the exposed beams and the outdoor patio with a creekside view was so dreamy. The Grove checked every single box! Kathy sealed the deal when she said, "If you don't feel at home in your venue, you won't be able to feel relaxed on your day." and she was absolutely right. She and her team made me feel so welcome and comfortable and our day was perfect."
-Courtney
"Gerald at G Fire Productions put together the perfect playlist to keep the energy up and people on the dance floor. He was so kind and accommodating, especially when checking in on song preferences and taking requests. The pictures for our reception are so full of laughter and that is in big part to Gerald being our incredible DJ!"
-Courtney